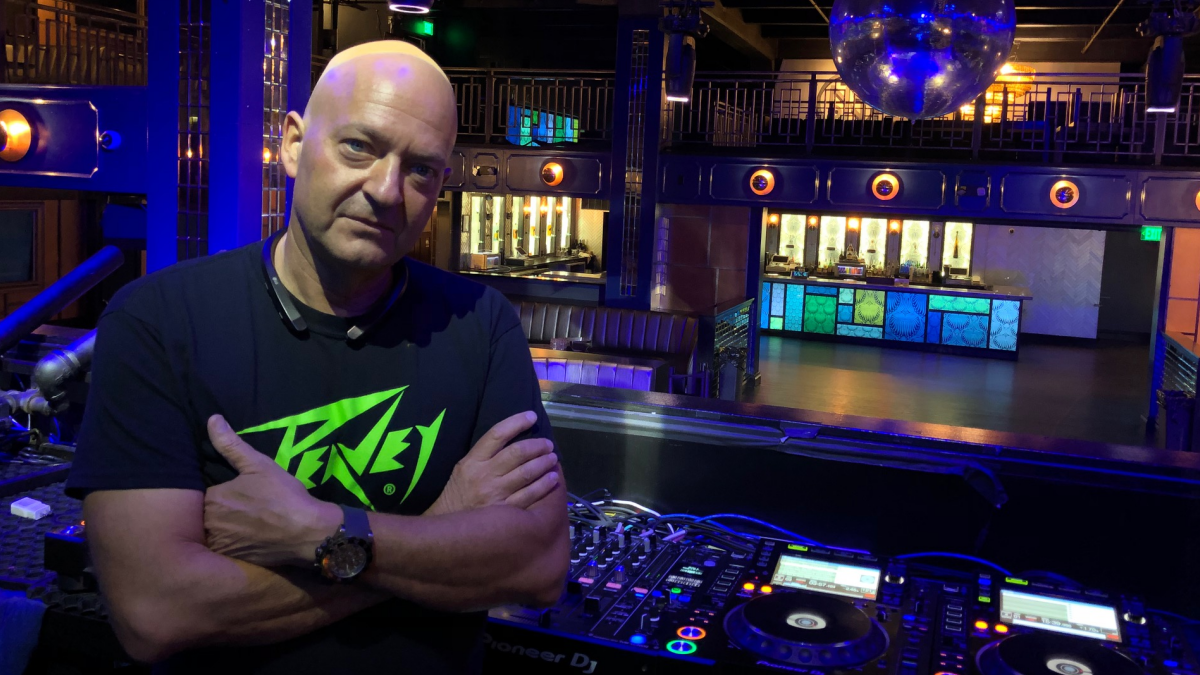 Jeff Rush
Jeff Rush grew up in a home that always had music playing. He started playing a keyboard at the age of 8, and was able to listen to a song on the radio and write the music notes out without being in front of an instrument. One night he found himself with friends celebrating his 16th birthday at a nightclub where the DJ was mixing disco vinyls. He talked his way into the DJ Booth and the DJ showed him how to mix. Soon after that, Jeff found 2 old turntables and a mixer and just practiced away, returning to that same club for weeks. Jeff landed early gigs in High School and college, one thing led to another and he knew the club scene was where he should be, at one point working 3 nights a week at one of Philly's hottest night spots called "The Black Banana". Then diversified to other clubs and became affiliated with radio station 103.9FM, WDRE playing modern rock, electronic, synth-pop, & early trance music. Stuff like Depeche Mode, Erasure, New Order, Mixed in with Italo Disco, House music and anything else that seemed interesting.
By 1995, Jeff was producing some of the first online shows each week in RealAudio format, One called "The Rush Hour" and then "Hyperspin Radio". A friend gave Jeff a copy of Acid Pro and He began to experiment with it producing some early tracks for his sets at local clubs, and a few tracks for friends. Then September 11th 2001 hit and Jeff felt the need to step away from being a DJ for a while.
After a series of life changing events, Jeff decided to return to being a DJ in 2015 in a big way. In 2018, Jeff Started producing the weekly show "Dreamland Trance'. Some of his more notable gigs include opening sets for Cosmic Gate, and Markus Schulz. Jeff is also part of the Peavey Electronics DJ Team. He is the only Trance/EDM DJ on the team, which is primarily Hip-hop. Jeff is producing tracks in Ableton now and is forging ahead with his weekly show "Dreamland Trance".
Look for some new original releases coming soon.